College rolls out diversity hiring initiative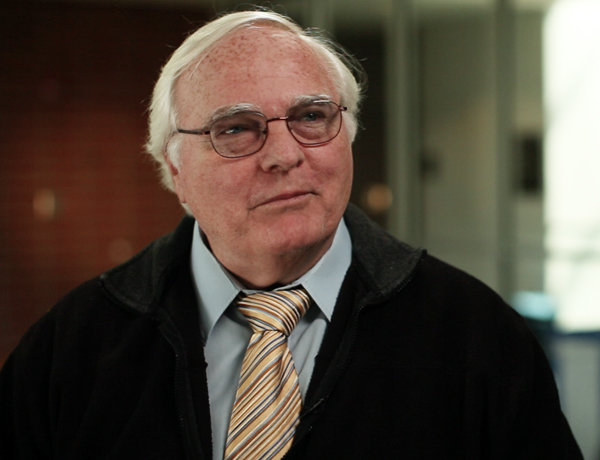 Amajla Tricic, Staff Writer
Utica College has been rolling out a new hiring initiative that focuses on attaining a diverse faculty. The college hopes to see progression and opportunity with the program after little success with previous attempts, something they have adopted and began working on since August 2016.
Provost and Senior Vice President for Academic Affairs Johnsen says that UC's main goal is to be constructive and elaborate.
"Our goal is to have a faculty and staff, in its complexity and diversity, that roughly mirrors the student body and the surrounding community," Johnsen said. "We mean diversity in lots of different ways. Racial and ethnic diversity and diversity in terms of gender, sexual preference and physical abilities is important for us ."
Students of the campus are eager to see what this initiative will do for the school and what the turnout will be.  
"I think there should be no hesitation regarding UC's focus on diversity as it should be a given rather than a question," said Franca Sangiacomo, a sophomore at UC. "We have such a diverse population that is continuing to grow, and it should be a necessity that we create an inclusive and inviting environment for all students in our Pioneer family."
English Professor Daniel Cruz adds that diversity is necessary, but it is also something that takes time.
"I think it is a step in the right direction, though there is still a lot of work to do," Cruz said. "I think this initiative curriculum that focuses more on diversity is necessary as well. This kind of change can happen much more quickly than diversifying the faculty."
Senior Amina Badnjevic hopes that the initiative brings in the importance of a diverse faculty without exempting those who show great teaching skills.
"I think diversity in academia is crucial not only to encourage minorities but to create a rich learning environment with viewpoints," Badnjevic said. "If two applicants are presented and one is favored because of their background, that creates room for a new prejudice to begin. If done in a way that encourages more diverse candidates to apply rather than to simply pick a diverse applicant over the other, then I think it could be a major step forward for the college. It's definitely a plan of action that is complex, but I have faith that it will be beneficial."
Johnsen reassures that the initiative is a very tightly controlled and developed process. He mentions that the idea sprung from another institution that was successful.
"A group of faculty and staff members went to a conference three years ago and heard a presentation by one of our colleague schools, and we were very impressed by it and brought it back," Johnsen said. "So we actually had the provost from that institution come and give a presentation to a taskforce that I had formed on the diversity initiative. This is the program we have adopted from their experience."
The process begins with a search committee where each chair must go through a training process where they are asked to be self-reflective about the way they would respond to individuals who are different from them, according to Johnsen. Each committee has a diversity advocate whose job is ensuring mindfulness of training and attention to diversity-based issues in each chair member
Once candidates are selected and narrowed down, the dean of the school the applicant would be a part of if hired and the Office of Human Resources have the discretion to end a search and start a new committee if it is felt the process is not taken seriously.
If confidentiality is a concern for a candidate, a community liaison is brought in to help.
"Candidates may have questions they feel uncomfortable asking the committee," Johnsen said. "Say we have a gay man who may not feel comfortable asking the committee if the campus and surrounding area is a gay-friendly environment. The liaison has a one on one relationship with the candidate and this person can ask the liaison anything he or she wants, and that is kept strictly confidential. We found that pretty effective."
The push for a melting pot community also brings up the issue of why it is so difficult to find people with different backgrounds because of the prejudices and roles that exist within society.
"From the beginning of their schooling, students from diverse backgrounds don't have the same resources or opportunities that other less diverse students may have," Badnjevic said. "That just creates a domino effect leading to a less diverse pool of candidates."
Johnsen feels this initiative is a step in the right direction where opinions and tweaks are always welcome but that it is "exactly what we need to do."