Men's lacrosse bombarded by Ithaca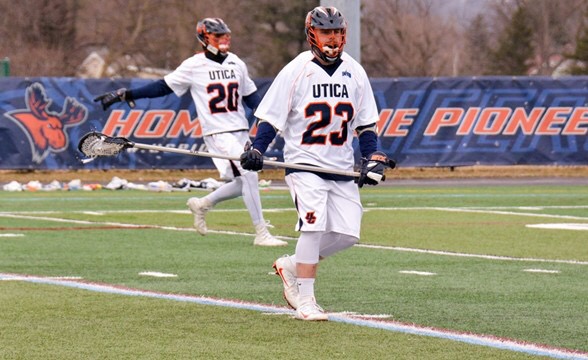 Christian Rodriguez, Staff Writer
(Photo credit: ucpioneers.com)
The Bombers of Ithaca defeated the Pioneers 19-2 Saturday afternoon in an Empire 8 showdown.
The Bombers jumped on Utica early, scoring six goals in the first period. UC answered back with goals from senior Tyler Nicolaus and freshman John Januszkiewicz in the first and second period.
Those goals weren't enough as Ithaca went on a scoring spree to come out on top in the blowout.
The Pioneers are now 0-1 in Empire 8 play and 2-3 overall. They will seek redemption as they are back home to take on crosstown rival SUNY Poly in a make-up game Monday, March 25. Game time is 4 p.m.