Weak animal cruelty laws and their negative effects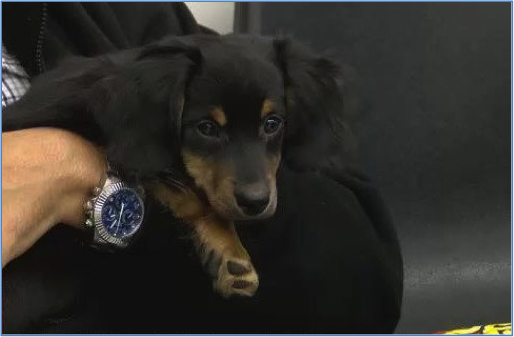 Briana Greco, Assistant Features Editor
Two Utica residents were charged with a misdemeanor for animal cruelty and abandonment after throwing a 5-month-old puppy in a dumpster.
The puppy was found lifeless and hardly moving by a neighbor after hearing the dog's cries for help.
The incident took place just over a month ago, but citizens are starting to question the underlying issues with animal abuse laws in New York State.
Although some forms of animal cruelty are now considered top-tier felonies, most cases of animal neglect are still overlooked.
Sophomore Allie Aceto expressed how the punishment for animal cruelty should be more critical and should correspond to the crime committed.
"I think it is ridiculous that you could pretty much murder an animal and only be charged with a misdemeanor," Aceto said. "Our law enforcement needs to crack down on this because it is an ongoing issue that needs to be recognized."
Several law enforcement officers identify the issues with the system as a whole and note it must be a collective effort from all levels of government officials and law enforcement to establish more rigid legislation.
Law enforcement officers carry a small book with them at all times containing the Penal Code. The issue is, none of the animal cruelty laws are in the New York State Penal Code.
Utica Police Sargent Kerry Carville discussed how these laws could be improved and more efficient.
"Agriculture and Markets Law Article 26 covers abuse to animals. It would be more efficient if they put these offenses under the Penal Code," Carville said.
Carville said that most offenses are violations and unclassified misdemeanors. Some offenses have been recently upgraded to felonies with harsher punishments, Carville noted. However, many cases don't make it to that stature, he added.
Utica Police Officer Jim Giruzzi stated what law enforcement looks for when handling cases of animal neglect.
"There are many different things that constitute an act of cruelty, but most police revert back to the three known: food, water and shelter," Giruzzi said. "The laws need to be more strict and more importantly, they need to be enforced."
Junior Jaida Degristina expressed her love for animals and explained how she could not understand how people get away with animal abuse so easily in this country.
"I feel like all law enforcement cares about or takes seriously is dog fighting," Degristina said. "Even though this is one horrendous act of cruelty, there are so many others that go unnoticed that hurt the animals just as much. It is also scary to think that a person who can abuse an animal can walk away from the crime so easily and be back on the street hurting more animals, or even human beings."
According to the Animal Welfare Institute Survey of State Uniform Crime Reporting Programs, more than 83 percent, in fifteen states, indicated that their animal cruelty offenses are reported with other crimes.
"There are studies that show how an individual who commits an act of animal cruelty will eventually resort to human abuse at some point in their life," Degristina said.
A review of New York State legislation since 1999 shows that approximately 1,300 bills have been passed to the Senate and General Assembly, while only 37 of those bills have been dog cruelty related.
Several animal activists feel strongly about the fact that very few bills have been passed to protect animals and their rights to be safe.
In 2016, New York State Assemblyman James Tedisco stated at Humane Lobby Day at the capitol, "We have an obligation to have a voice for those who are voiceless."